/

/

History of the Ukrainian flag
23/08
Home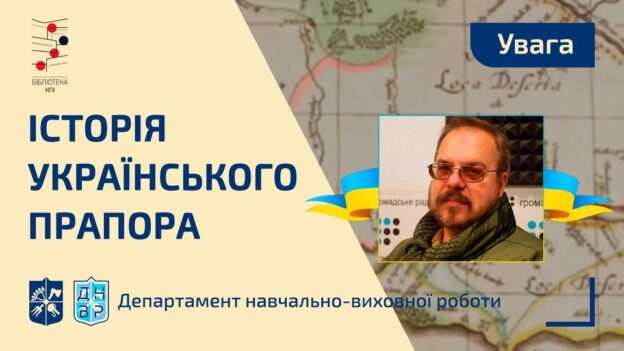 We invite everyone to the lecture «History of the Ukrainian flag» dedicated to the Day of the National Flag of Ukraine. On it you will learn about:
the history of world flags; the need for the creation and existence of the flag;
changes and historical path of the national flag of Ukraine;
modern realities of the flag of Ukraine in the context of nation formation;
and many other useful information.
Lecturer Oleksiy Rudenko – chief artist of the Armed Forces of Ukraine, member of the Ukrainian Heraldic Society, Honored Artist of Ukraine, member of the expert advisory group on military symbols, associate professor of the department of Graphics at the National Technical University of Ukraine «Igor Sikorsky Kyiv Polytechnic Institute».
Event is free.
To visit the Library, you need to have a student card, pass or passport with you.
Бібліотека КПІ
23 серпня 2022 р., 14:00