20/10
Home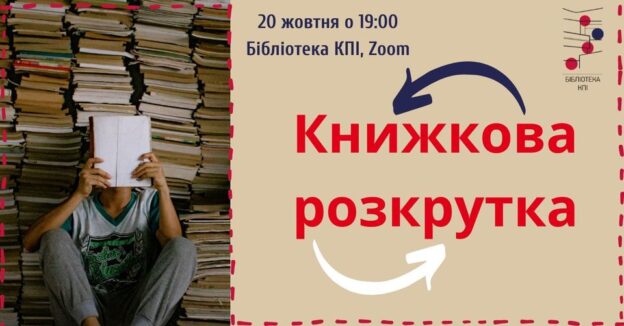 The last week seemed quite difficult. So it's time to visit the «Unwinding with a book»!
Bad news, problems, losses, worries – twist us into a spring that does not allow us to live. In order to overcome it, the necessary internal forces must be developed. And books are a great anti-stress. Let's do it together!
Join good company and tell us which books help you feel better. Share your emotions and receive positivity in return.
Registration.
Let's meet on October 20 at 19:00 on the Zoom platform.
A link to the Zoom conference will be sent to your email on the day of the event!
Бібліотека КПІ
20 жовтня 2022 р., 19:00