/

/

The magical art of symbolism: a lecture by the MuzClass...
27/05
Home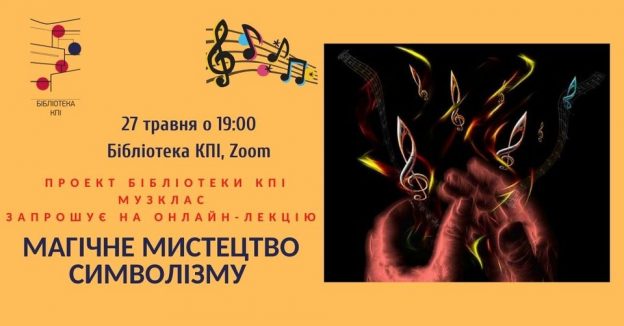 The cult of beauty, refined, fragile, ephemeral… But the beauty of the unreal, the visions of the subconscious. Symbolism fully appeals to images of other dimensions, a mysterious dream. 
Verlaine and Mallarmé, Moreau and Vrubel, Faure and Scriabin – artists who used symbols, allegories, hints, which gave the works mystery. 
Let's touch on the aesthetics of silence, secrecy, non-negotiation, listening to the incomprehensible at the meeting in MuzKlas on 27th of May at 19:00 on the Zoom platform on conditions of prior registration.
Бібліотека КПІ
27 травня 2021 р., 19:00