/

/

Master class «Diia. Digital education: simple steps to the necessary...
27/01
Home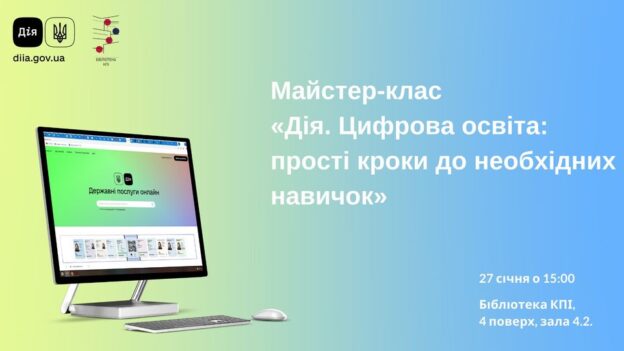 We invite everyone who wants to attend the master class «Diia. Digital Education: Simple Steps to the Skills You Need».
In the master class, we will consider the following key aspects:
portal «Diia. Digital education»: why, who can use and how;
how to register on the portal;

how the portal is built. Section «My page»: my courses, achievements, certificates;

educational series;
Digigram: checking knowledge, abilities, and skills.
A KPI Library consultant, Olena Stasiuk, leads the master class.
Registration.
To visit the library, you must have a student card, pass or passport with you
Бібліотека КПІ
27 січня 2023 р., 15:00