/

/

Master class on Petrykivka painting
29/07
Home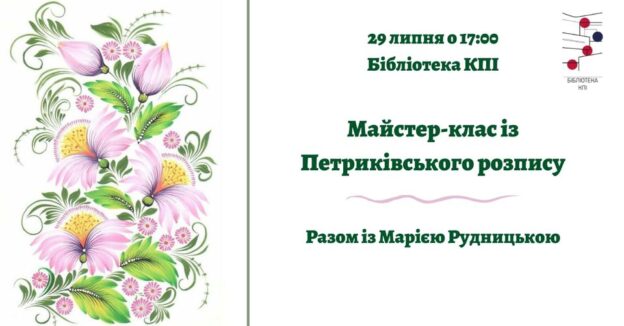 Master class on Petrykivka painting as part of the «Peaceful Gatherings» project.
We invite adults and children to a master class to draw a flower bouquet.
To draw, you need to take with you:
A4 paper, (thick) or album or white cardboard;
gouache paints;
brush number 3;
simple pencil (soft), eraser.
The master class is conducted by the artist Maria Rudnytska. Ms. Maria is a participant in many art competitions, and her works are presented in private collections in Ukraine, Japan, and Spain.
Please bring your pass, student ID card or passport. We are waiting for you!
Бібліотека КПІ
29 липня 2022 р., 17:00