30/05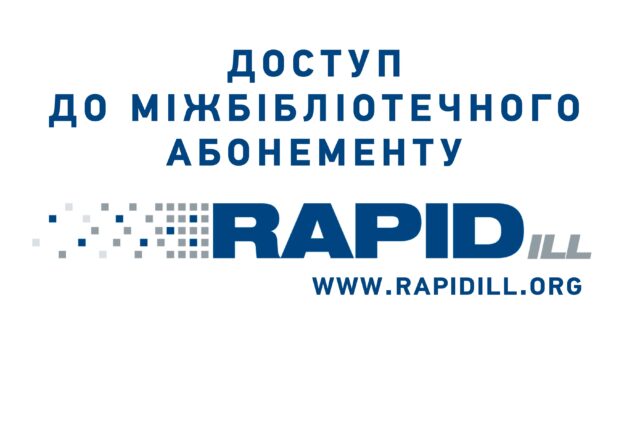 National Technical University of Ukraine "Igor Sikorsky Kyiv Polytechnic Institute" gained access to the interlibrary loan RapidILL .
RapidILL is a dynamic resource-sharing system that allows you to quickly and easily order and receive materials from more than 500 libraries in Europe and the United States. Clarivate offers an international interlibrary loan through the libraries of higher education institutions of Ukraine.
To order the necessary articles or chapters of books from foreign libraries, fill out the application.
The librarian will send your request to the RapidILL service.
Your request takes up to 24 hours to complete
You can receive advice on using the RapidILL service via e-mail science@library.kpi.ua.