/

/

«Stories about the life of old study books»
07/04
Home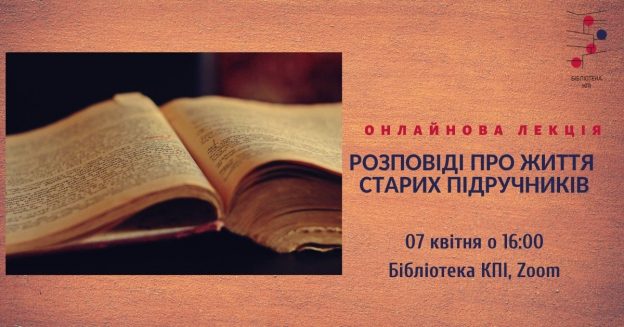 We invite you to the first meeting of the new educational cycle.
Lots of you know the collection of rare and valuable books of KPI Library or have heard about it. Here lots of interesting secrets are kept: book, historical, university…
We invite you to get acquainted with some of them. Let's begin with the old study books.
Would you like to know, which authors did professors of Kyiv Polytechnic University recommend to students for studying, for example, physics?
Or what was included in the obligatory curriculum in all departments of the Institute?
Have the textbooks used by the students in 1898-1903 been saved?
So the employees of one of the largest library departments are waiting for you on the 7th of April at 16:00 at the lecture «Stories about the life of old study books».
For participation please register via the link.
Бібліотека КПІ
07 квітня 2021 р., 16:00