/

/

Taphonologist, science fiction writer, idealist: online lecture of the project...
25/05
Home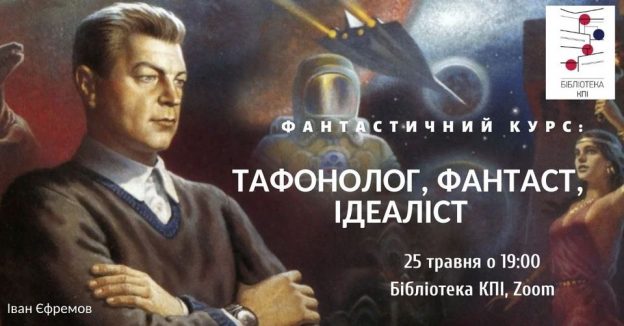 The next meeting of the Fantastic Course will take place on the 25th of May at 19:00. Hosts Ievhenia Breznytska and Iryna Filonenko will tell about the life and work of I. Yefremov. 
An outstanding paleontologist and science fiction writer Ivan Antonovych Yefremov – a star of the first magnitude in science fiction, abandoned the tendency to describe interplanetary wars and the destruction of civilizations. He dreamed of a happy bright future for mankind, in which the main driver of progress will not be the perfection of technology, but human evolution. 
His works were called «communist utopia». In addition to short stories and novels, Ivan Yefremov wrote only 4 major novels: «Andromeda Nebula», «Razor Blade», «Bull Hour» and «Thais of Athens», but each of them became an event. It has become, as they now say, «cult» for several generations of readers. 
Adventures of thought – this is how Yefremov formulated his writing credo. He studied the past as a scientist, as a science fiction writer
dreamed of the future and was always convinced that science leads to emptiness, if there are not philosophy and humanity behind it. 
The lecture will take place in Zoom on conditions of prior registration.
A link to the conference will be sent to your email address on the day of the lecture. 
Бібліотека КПІ
25 травня 2021 р., 19:00