/

/

«Effective Communication» training
12/03
Home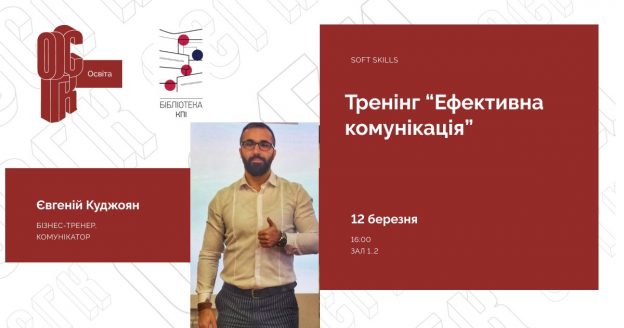 Skills help each of us to be better and more successful. Communication has been a top skill that leads to success for a long time. How to develop that skill and use it effectively we will talk on the training of the business-trainer and communicator Ievhen Kudzhoian.
We will practice:
ability to hear more than is said, and pass information more effectively;
have better interference with different types of people;
express-diagnostics of your partner in communication: non-verbal signals, appearance, emotional state and other;
skills of giving a feedback and constructive criticism.
KPI Library
12 березня 2020 р., 16:00