/

/

Ukrainian basics: reading and discussion
12/12
Home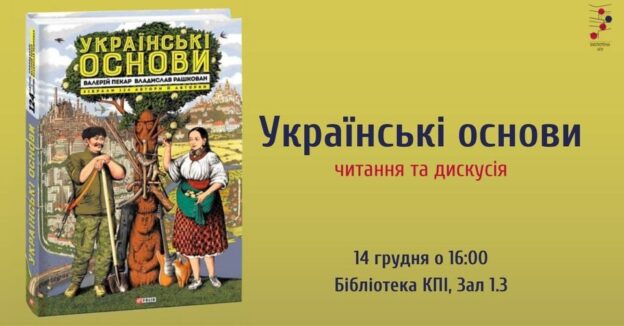 From December 12 to 19, the second National Reading Week will be held in Ukraine. So we decided to join this event by prolonging the reading and discussion of the book «Ukrainian Basics».
This collection of essays by famous Ukrainians is intended for a wide range of readers.
This time we are discussing the chapter «Order and the social contract». We invite everyone to join!
Registration.
To visit the library, you must have a student card, pass or passport with you.
Бібліотека КПІ
14 грудня 2022 р., 16:00