30/09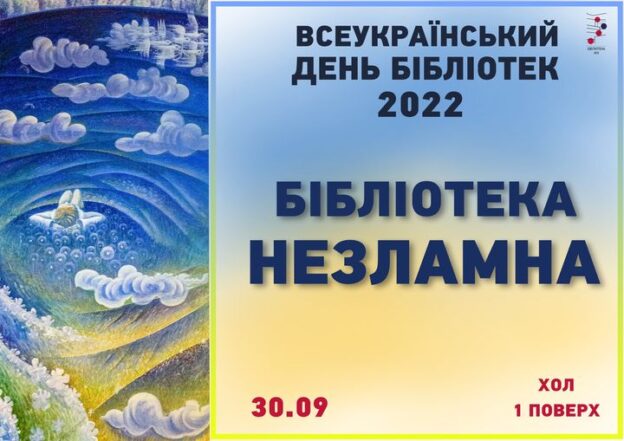 Friends! On September 30, we invite the KPI community, colleagues, partners and users to join the celebration of the All-Ukrainian Day of Libraries! In the program:
2:00 p.m. – Bibliotalk

«

Biblioteka Nezlamna» – we will talk about how the KPI Library has been living since February 24;
16:00 – Discussion

«

Synergy of orientations: what to do with libraries after the war?» – we invited Good library as a guest, and together with speakers – cultural and public figures, bloggers and librarians, we will talk about the future of libraries;
18:00 –

«

Book promotion» is our already traditional event, where we talk about books that help us feel better – this time not online, but physically, in the library. Don't forget to register.
And also: «Cabinet of novelties», where you can choose a book to your liking from among our latest arrivals; Photo exhibition about the life of the KPI Library «Working for Victory». We are waiting for you in the lobby of the 1st floor!
To visit the Library, you must have a student card, pass or passport with you