20/05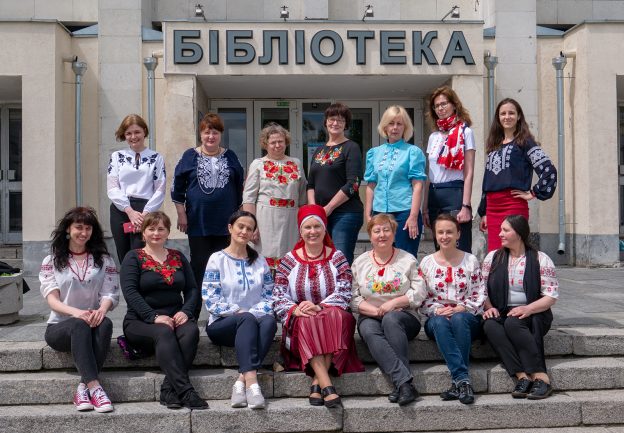 This year we celebrate the jubilee, 15 years if celebration of the World Vyshyvanka Day.
It is associated with Ukrainian traditional music and the problems of deforestation, drying of rivers and plastic pollution. Preserving our culture and nature are two vital tasks. 
The library is always happy to join both. Therefore, on the day of the man-made miracle, embroidered shirt, the Library specialists planted viburnum – another Ukrainian symbol of unity.