Announcements
02/04
KPI Library and the Ukrainian Library Association would like to invite you to participate in The II International Scientific and Practical Conference "Strategy Development of Libraries: from Idea to Implementation" , which will be held on 2-3 April 2020 in Kyiv.
Бібліотека КПІ
2-3 квітня 2020 р., 09:00
читати далі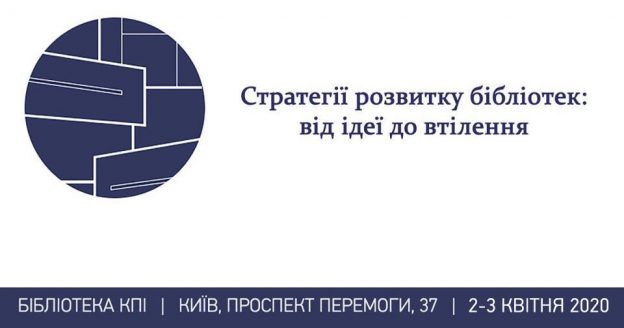 15/10
Get to know some of the essential methods of creating a living and active environment for your studying, when there seems to be no such one.
Starting with the audience's suggestions explained intuitively and finishing with scientifically based approaches to problems you might not even realize.
The KPI Library, room 1.2.
Tue., the 15-th of October, at 6:40 pm
читати далі