Announcements
12/08
We invite KPI researchers to participate webinar «Criteria and procedure for selection of publications for Web of Science Core Collection» from Clarivate company.
During the webinar we will discuss the following blocks:
components of a successful publication;

key figures of the journal: authors, reviewers, members of editorial boards. Their rights and responsibilities;

technical, scientific quality criteria and mandatory elements of scientific publications: website, ISSN, doi, impact factor, quartile;

submission procedure and selection criteria for the Web of Science Core Collection;

publishers portal. How to determine how many citations has a publication that is not indexed by the Web of Science Core Collection database;

which journals should yours be compared to and what can be borrowed for the development of your own journal;

answers to participants' questions from registration questionnaires.
12.08.2021, 10:15–11:15: Registration.
12.08.2021, 16:15-17:15: Registration.
Important: All participants who register and listen to at least 90% of the main time of the webinar will be able to receive electronic certificates of participation.
The webinar will take place on the WEBEX platform, which does not support the Windows XP operating system and some versions of browsers. So you need to find out if you can connect to a webinar on this platform in advance.
Бібліотека КПІ
12 серпня 2021 р., 10:15
читати далі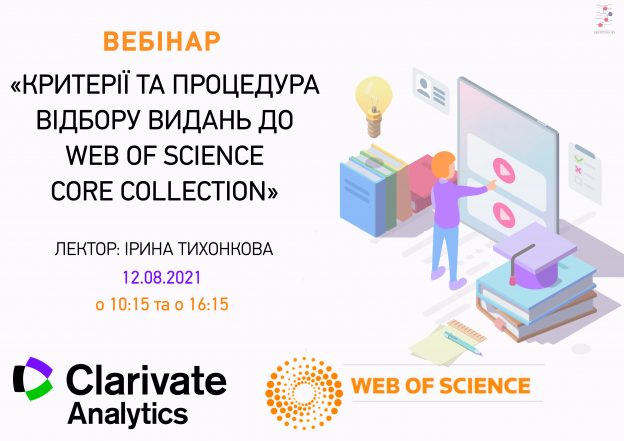 07.04 - 08.04
KPI Library and Ukrainian Library Association invite you to participate the III International scientific and practical conference «Strategy Library Development:  from Idea to Implementation» that will be held on the 7-8 April 2022 in Kyiv in KPI Library.
At the conference theoretical and methodological aspects will be discussed and the practical experience of Ukrainian and foreign libraries in strategic management will be presented.
Conference languages: Ukrainian, English.
Conference format: mixed.
Target audience: managers and leading specialists of libraries, information, educational and socio-cultural institutions, everyone interested in the development of libraries.
Registration deadline: 1 February 2022.
Registration fee: 400 UAH (member / partner of ULA), 450 UAH / 15 Euro (not member / not partner of Ukrainian Library Association).
Бібліотека КПІ
7 - 8 квітня 2022
читати далі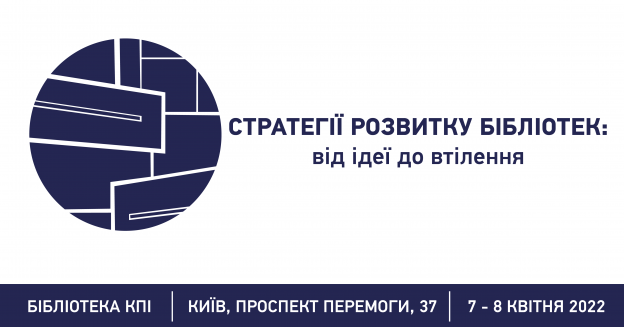 22/07
In summer, the best way to escape the heat is to rest on the water. However, this can turn into a real horror if you ignore the safety rules.
However, you should not panic! On the training of Kostiantyn Shevchenko «Lifesaving on the water» you can learn how to save your life being captured by the nature force.
Please hurry and register to participate.
Where:  lawn near the KPI Library.
When: July 22, 11:00 (gathering in front of the Library entrance).
Come to the event, it is going to be fascinating!
Бібліотека КПІ
22 липня 2021., 11:00
читати далі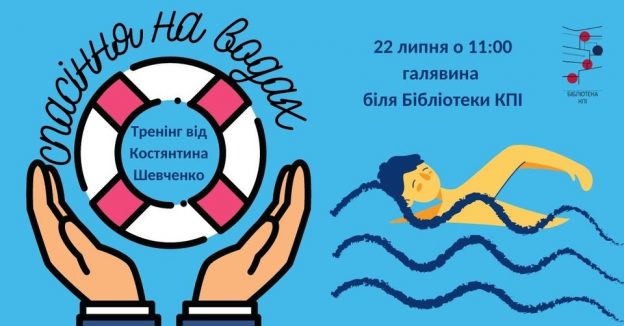 23/06 - 27/06
The jubilee X International «Book Arsenal Festival» will be partly held online and the Library will become its «embassy».
In reading room 1.2 you will be able to join the live broadcast of events that will take place online and live. 
Do you want to be filled with super-relevant and intellectual content of the best literary festival in the world? 
Get acquainted with the announcement, choose what you are interested in and come to us!
#bookarsenal_lib
23.06 (Wednesday) – 15:00 – 15:45
Webinar «We weren't given the instructions: Q&A about the teenagers' mental health»
24.06 (Thursday)  – 12:00 – 12:45
Canon of Ukrainian women writers: old and new names
24.06 (Thursday) – 13:30 – 14:15
Open dialogue «How to get to the library? Outspokenly about #reading»
24.06 (Thursday) – 15:00 – 15:45
«How to eat, drink and hear in Ukrainian?»
25.06 (Friday) – 13:30 – 14:15
Formats of reading classics: Lesia Ukrainka
26.06 (Saturday) – 13:30 – 14:15
To the 30th anniversary of Ukrainian Independence. Public talk «They fought for the Independence of Ukraine»
26.06 (Saturday) – 16:00 – 18:00
Event «Ukraine and Ireland: literature dimension»
KPI Library, room 1.2 (cultural and educational center)
Бібліотека КПІ
23 - 27 червня 2021
читати далі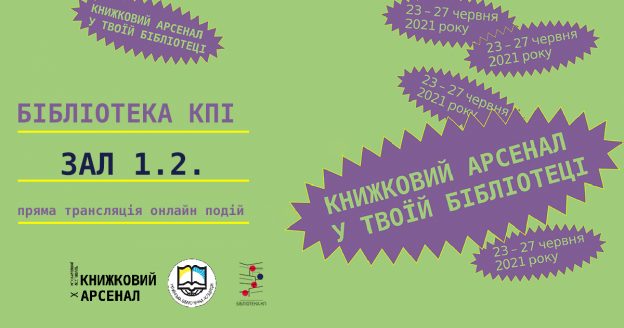 11/06
Improvisation, crazy gluing together and Belmondo with a blue face… All this and more – at the next meeting of the art project PostArt We are announcing a new lecture on the revolutionary «New Wave» in French cinema. 
«New Wave» is a turning point of the 60's, which brought the cinema out of stagnation. Young directors Jean-Luc Godard, Francois Truffaut, Claude Chabrol, Alain Rene, Louis Mal proposed a new syntax of cinematic language, taking to the streets with small cameras and placing screen events in a noisy urban environment.
 In the lecture we will touch on the following issues: 
Who inspired the «new wave»? 

Why is the «new wave» revolutionary? 

Who belonged to the «new wave»?

What tapes are worth watching? 
The meeting will take place on June 11 at 18:00. Registration via the link. 
Бібліотека КПІ
11 червня 2021 р., 18:00
читати далі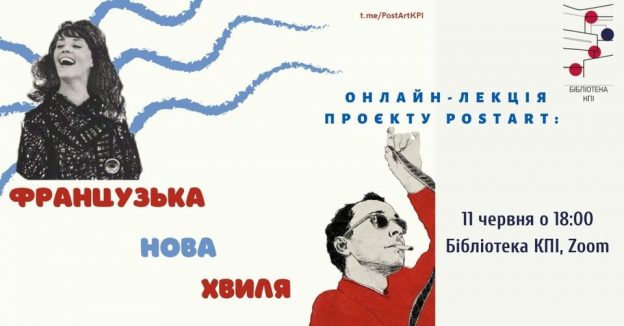 10/06
We invite you to the next meeting of the Tea Club of the KPI Library. This time we will talk about herbal tea. 
Many people like to drink a cup of fragrant chamomile, lavender or other infusion, add honey or lemon to it… But can this drink be called tea? Where did the tradition of drinking herbal infusions come from? The words «compote», «potion» are coming to our mind here…
So, by visiting us for evening tea you will learn: How the herbal collection became «tea»; 

How traditional drinks differed from modern adaptations; 

Which recipes were used more often at what time of the year; 

What are the basic rules of combinations of different herbs and their optimal amount. 
The speaker this time will be Dmytro Mazurenko – the founder of the Club of Exquisite Taste «Mystic Masala», a chef, traveler, historian of cuisine, who has been studying traditional recipes of the world for over 12 years. 
The meeting of the Tea Club will take place on June 10 at Zoom, starting at 19.00. We invite everyone on condition of previous registration.
Бібліотека КПІ
10 червня 2021 р., 19:00
читати далі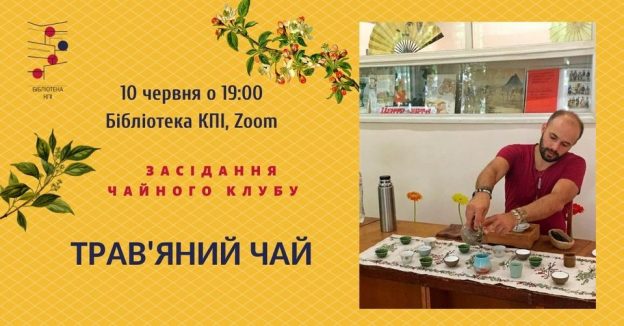 08/06
Day On June 8, the world celebrates World Oceans Day. 
«It is quite inappropriate to call this planet Earth, when it is obvious that it is the Ocean», wrote Arthur Clarke, an English writer, scientist and inventor. 
The oceans cover 3/4 of the Earth's surface, contain 97% of water reserves, and cover 99% of the planet's surface area. The oceans are the world's largest source of protein, with the lives of about 3 billion people completely dependent on the oceans. The theme of the Day in 2021 is «Ocean: life and livelihoods».
 Exactly on June 8 at 19:00 we will talk about the Southern Ocean and its inhabitants. Biologist Julia Ivanchykova, a graduate student of the Schmalhausen Institute of Zoology of the National Academy of Sciences of Ukraine, will tell about her participation in the sea part of the 25th Ukrainian Antarctic Expedition. 
We will find out: 
Whether it is always cold in Antarctica; 

Who is stronger – an albatross or a petrel; 

What produces the only Ukrainian industrial fishing vessel in the Southern Ocean and what desperate biologists are researching there; 

How to go on an expedition for 6 weeks, and return in 4 months; 

Whether it is possible to exist in the 21st century without access to Instagram and YouTube; 

How to distinguish a humpback whale from a fin whale; 

How to survive among endless icebergs and cold waves. 
And also Julia will answer your questions. We invite you to a lecture on conditions of pre-registration.
Бібліотека КПІ
08 червня 2021 р., 19:00
читати далі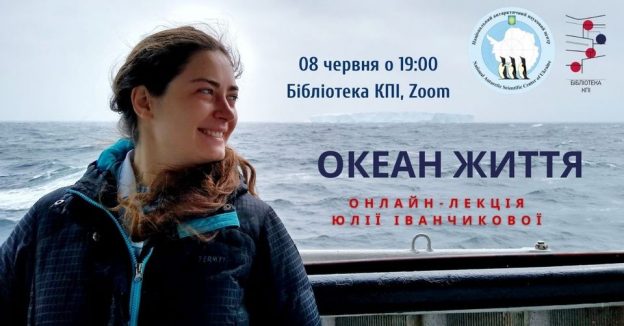 27/05
The cult of beauty, refined, fragile, ephemeral… But the beauty of the unreal, the visions of the subconscious. Symbolism fully appeals to images of other dimensions, a mysterious dream. 
Verlaine and Mallarmé, Moreau and Vrubel, Faure and Scriabin – artists who used symbols, allegories, hints, which gave the works mystery. 
Let's touch on the aesthetics of silence, secrecy, non-negotiation, listening to the incomprehensible at the meeting in MuzKlas on 27th of May at 19:00 on the Zoom platform on conditions of prior registration.
Бібліотека КПІ
27 травня 2021 р., 19:00
читати далі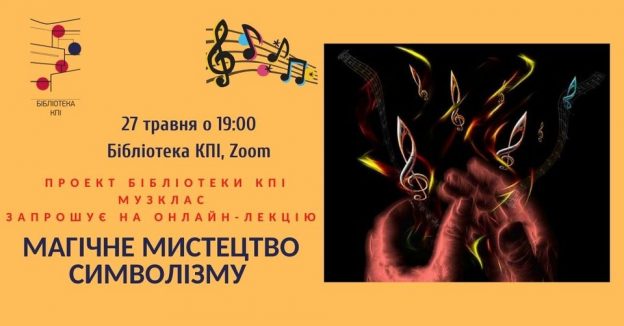 27/05
KPI Library invites students, teachers and all interested KPI researchers to participate in educational online activities «Good Honest Borrowing». 
May 27 15.00 – 16.00 
Theme: Bibliographic manager: the formation of own library and the fair use of sources 
Key aspects: 
Basics of creating your own library of sources on the example of the tool EndNote 

Quick citation of sources in the text 

Automatic generation of a list of bibliographic references according to any of the international styles. 
Register here.
Бібліотека КПІ
27 травня 2021 р., 15:00
читати далі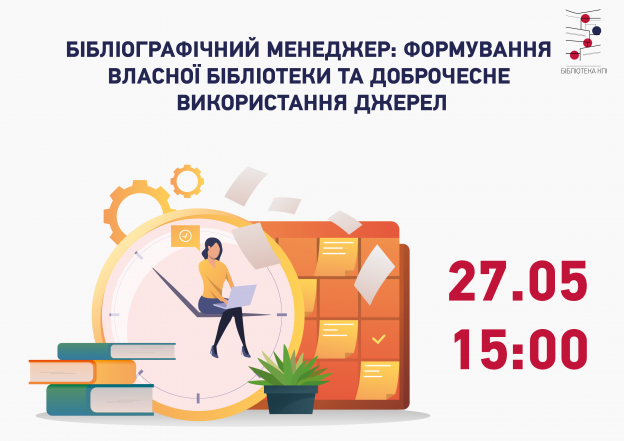 26/05
We invite KPI students and KPI researchers on the 26th of May at 15:30 to ask everything they have wanted for a long time about checking academic texts for signs of plagiarism. 
Namely, get answers within the following topics: 
Why academic texts are checked; 

Who checks them and how; 

Which academic texts are checked in KPI; 

At what stage the inspection is carried out; 

Indicators of originality and borrowings; 

How many quotes can be; 

Allowed percentage of plagiarism; 

Who can decide on the presence of plagiarism; 

What happens after the inspection; 

Who to contact if you do not agree with the expert opinion. 
The meeting will be held on conditions of prior registration.
A link to the Zoom conference will be sent to your email address on the day of the event.
Бібліотека КПІ
26 травня 2021 р., 15:30
читати далі