/

/

Unwinding with the book
21/04
Home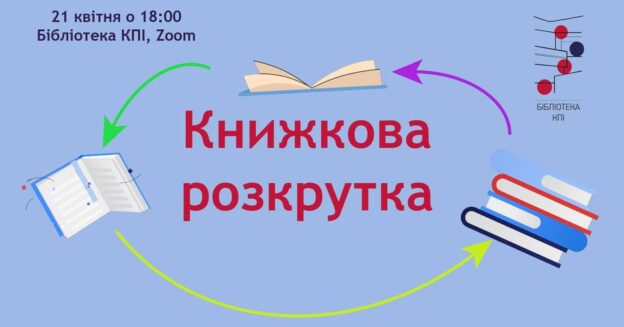 It is extremely difficult for all of us. Every day you have to see and hear terrible things. Millions of scary stories and broken lives. The war turned everyone into a spring of pain, anger and despair.
We still have a long way to our victory. And this requires internal forces, it is necessary to unwind. Let's do it together! And books are great excuse.
Come and tell us which books help you feel better. Share your emotions and get a drop of positive feedback
We meet on April 21 at 18:00 on the Zoom platform.
See you at the event! Glory to Ukraine!
Link to the conference in Zoom will be sent to the e-mail on the day of the event!
Бібліотека КПІ
21 квітня 2021 р., 18:00