/

/

Musk's batteries and other super-accumulators
10/11
Home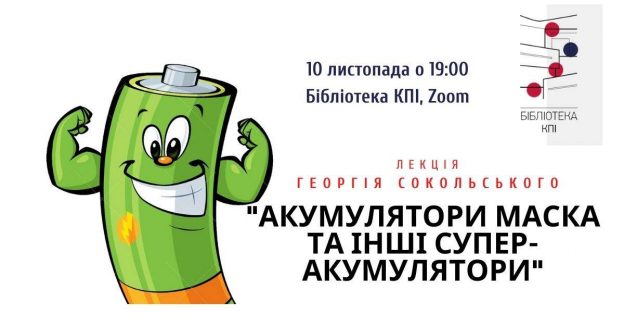 10 of November – International Day of Science. Ofcourse, KPI Scientific and Technical Library could not stand off.
So we invite you to the lecture «Musk's batteriesand other super-accumulators» (from the lecture cycle «Popular talks about the science»).
Speaker – professor of Chemical Technology Faculty, Doctor of Chemical Sciences, docent Heorhiy Sokolskyi.
About what will we talk? About the history of invention and accumulators mode of operation, about the laboratory-based work on accumulators of future generation, and about being eco-friendly.
Lecture is online, registration needed.
Lecture is not recorded. Get ready with your questions!
Бібліотека КПІ
10 листопада 2020 р., 19:00