/

/

The Antarctic and Vernadsky Research Base
09/02
Home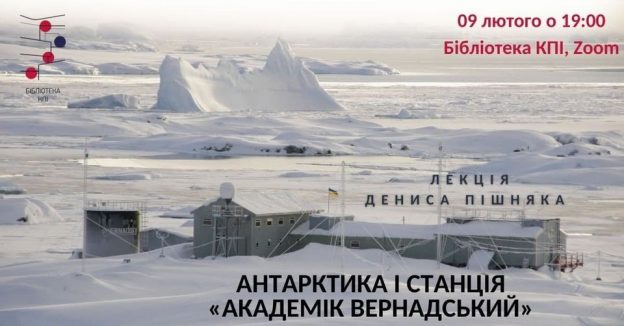 Warm online-talk in Zoom about cold Antarctic and about polar stations. In particular, about
Ukrainian Antarctic station Vernadsky Research Base.
On the 9 th of February at 19:00 after previous registration you will learn:
how people work in completely unfavorable conditions, and what geophysical processes are happening there;
about the researches to which is dedicated academic activity in Antarctic;
about work and daily life of polar researchers;
about the difficulties and challenges that are waiting for those who chose to spend
a year of their life captured by snow and ice, and is it worth everything;
what is interesting in the location of our Base and what are its nearest perspectives.
Link to our online event will be sent to your email on the 9 th of February at 17:00.
Бібліотека КПІ
09 лютого 2021 р., 19:00