/

/

Astronomy and ecology. Space debris in near-Earth space
13/07
Home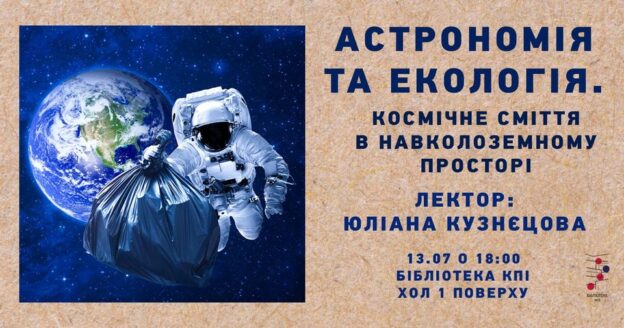 We invite you to a lecture by Yuliana Kuznetsova, a researcher at the Department of Physics of Substellar and Planetary Systems of the Main Astronomical Observatory of the National Academy of Sciences of Ukraine.
 In the lecture you can listen and talk about space, learn about the ecology of space, ask an astronomer questions and find like-minded people. 
Please remember to bring your student card, pass or passport with you.
We are waiting for you!
Бібліотека КПІ
13 липня 2022 р., 18:00