/

/

Atonal music: lecture of the MuzClass project
21/10
Home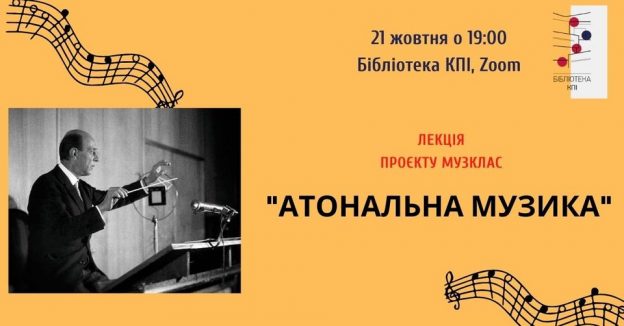 New meeting of the MuzClass project! 
We continue to get acquainted with the musical trends of the twentieth century. A new topic is atonal music, a revolution in the art of music. What are its causes? What is its result? And what are its consequences? 
The embodiment of atonality was the work of Arnold Schoenberg, one of the brightest composers of the twentieth century, who influenced the development of music around the world during his lifetime. 
Touch the extravaganza of dissonance and the new system of musical language! 
We will meet on the 21st of October at 19:00 on the Zoom platform.
 So hurry up and register. 
The link to the Zoom conference will be emailed on the day of the event!
Бібліотека КПІ
21 жовтня 2021., 19:00