14/04
Home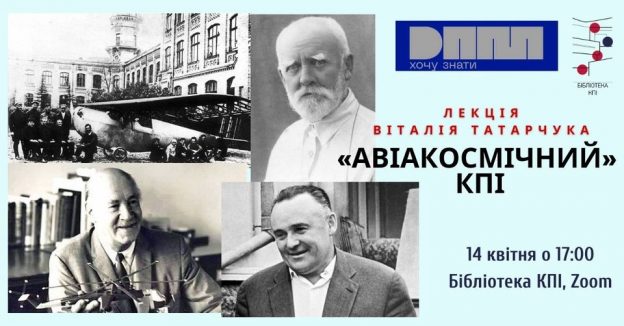 On the 12th of April we celebrate Day of rocket and space industry workers of Ukraine. Kyiv Polytechnic has something to be proud of in the development of this field.
In addition, on the 12th of April 12 World Aviation and Astronautics Day is celebrated. An extremely interesting lecture is dedicated to these holidays – «Aerospace» KPI.
Our lecturer is the head of KPI history department of State polytechnic museum Vitaliy Tatarchuk.
On the 14th of April at 17:00 he will tell about the people who created the great aerospace history of KPI. Moreover, we will learn about nowadays Institute of aerospace technology.
To participate please register.
Link to the Zoom conference will come to your email in two hours before the start of lecture.
Бібліотека КПІ
14 квітня 2021 р., 17:00