04/02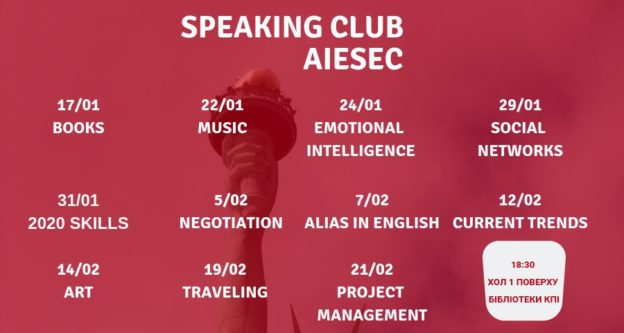 Hey, people!
Щовівторка та щочетверга о 18:30 в Бібліотеці КПІ проходять розмовні клуби англійської з носіями мови.
Теми зустрічей допоможуть вам відчувати впевненість у будь-якій ситуації. Тож не зволікайте – залишилось лише 6 зустрічей!
It is a great chance to improve English, at 18:30, in the lobby of the first floor of the library.