/

/

Bibliotalk «Library Unbreakable»
30/09
Home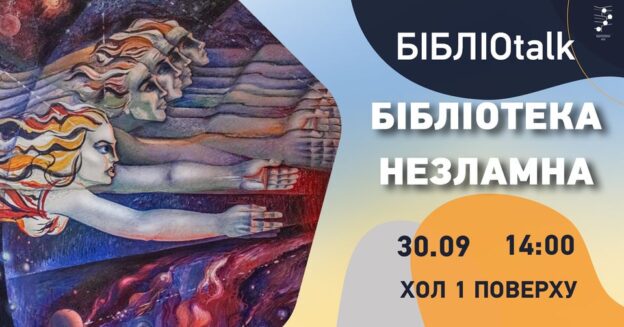 On September 30, we traditionally celebrate the All-Ukrainian Library Day.
This day has always been a great opportunity to look back on the past year, take stock and continue to dream and plan for the future.
2022 is not like previous years. A full-scale military invasion changed our lives and our plans. But we did not break down and continued to work – because we believe that everyone today is bringing victory closer where they can.
And on this Day of Libraries, we will tell you how the KPI Library lived after February 24.
About our services and events. About the challenges and achievements associated with our book collection. About support – internal and external. About our team.
We invite the KPI community, our friends and partners to join and celebrate with us!
To visit the Library, you must have a student card, pass or passport with you
For those who cannot join us in person, we will broadcast the event on our YouTube channel.
Бібліотека КПІ
30 вересня 2022 р., 14:00