05/03
Home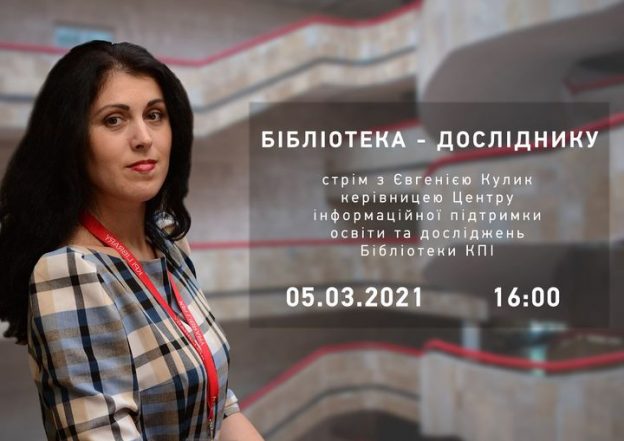 What help and services gives KPI Library to researchers for informational support on different
steps of research cycle?
Soon Evgeniia Kulyk, head of the Center for education and research support, will tell us live about this.
Stream «Library to researcher» or «Want to have more time for research – you have the library» is for you: external PhD students, aspirants, teachers, scientists.
You have chance to get to know more on how:
find high-quality, freely available information resources subscribed to by scientists, as well
as those that can be tested?
disseminate the results of your research?
choose digital tools that should be used to support scientific communication?
order UDC index for your scientific materials?
place your educational and scientific materials in the institutional depository?
choose a reputable international publication to publish and who will consult?
evaluate the results of the research and where to look for ideas and inspiration for
new discoveries?
order an individual consultation or educational event for a group of researchers
(through the Zoom service)?
Join us on the 5 March at 16:00 via the link.
Бібліотека КПІ
05 березня 2021 р., 16:00