/

/

Library together with you: realization of KPI Library Strategy 2017-2020
30/09
Home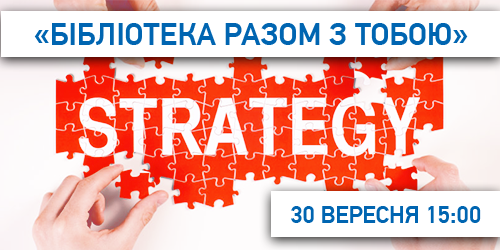 Dear friends!
All-Ukrainian library day is on the 30 th of September!
We invite you on this day – September, 30, 15:00 – to the online meeting «Library with you: KPI Library Strategy 2017-2020».
Four years ago we presented you the Strategy of our Library. Now we will share our achievements and challenges: how, where to, and, most important, for what and for whom we go forward all those years. You will get to know whether our strategy is only beautiful words on the paper, or live, working signpost for the KPI Library team.
That meeting is a possibility for us to check your and our clocks and compasses, share plans for the future, hear your thoughts. We work for you and we are interested in being the dream library in your eyes.
Join the discussion #TogetherWithLibrary.
Register via link.
#LibraryTogetherWithYou
Zoom-конференція
30 вересня 2020 р., 15:00