/

/

«Library is alive» – ​​All-Ukrainian Day of Libraries-2021
30/09
Home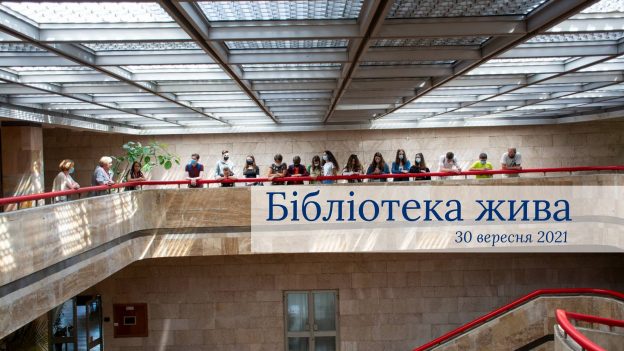 On 30th of September we announce the All-Ukrainian Day of Libraries 2021!
This year our motto is 'Library is alive'.
We invite you to join!
There are many events in the holiday program:
installation «Living Library» near the Foucault Pendulum – throughout the day;

the «Secret Book» campaign in the library hall – throughout the day (until you understand all the books);
the public report of the Library will be broadcast on Youtube and Facebook, starting at 15:00;
photo challenge on Facebook from the Ukrainian Library Association «Library is your pivot». Take a photo of how you celebrate Library Day with us and post it on your page on September 30 until 24.00 with the hashtag #mylibrary;

and also at 14:45 in the library there will be a flash mob «Fly, live with the KPI Library». Believe me, if you join, you will get unforgettable emotions!

«L

ibrary is alive» and is always waiting for you!
Бібліотека КПІ
30 вересня 2021 р., протягом дня