20/05
Home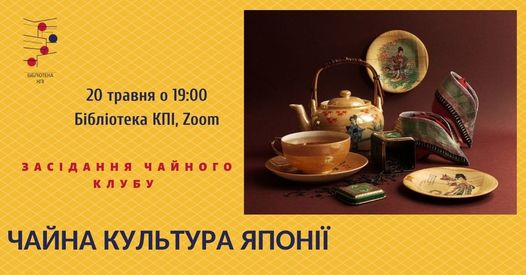 Tea club meetings continue in the KPI Library.
In fact, there are so many topics to discuss! Tea is such a thing that you can drink and talk about it endlessly. 
For example – «tea» traditions of different countries… We have already heard the story of Chinese tea and tea rituals in this country. Now it's time to learn about the Japanese tea ceremony and, in general, the place of tea in the life of the Japanese.
So on the 20th of May Tetiana Kulkova from the Ukrainian-Japanese Center will tell about Japanese tea culture. The meeting starts at 19:00.
We invite everyone!
To participate please register via the link.
Link to the conference in Zoom will be sent to your email on the day of the event.
Бібліотека КПІ
20 травня 2021 р., 19:00