/

/

We read as a group: Hryhoriy Skovoroda
01/12
Home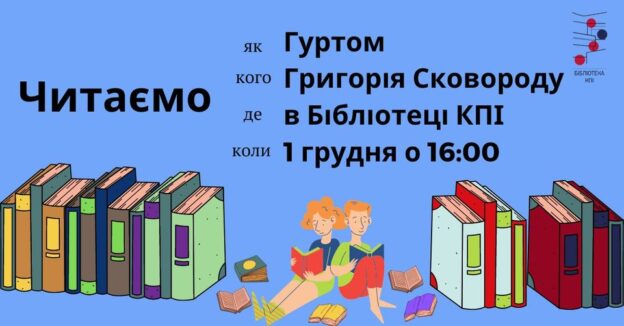 December 3 marks the 300th anniversary of the birth of the outstanding Ukrainian philosopher, poet, teacher and very unique personality – Hryhoriy Savich Skovoroda.
The best greeting for a writer is reading his works. So we invite you to read Skovoroda's «Kharkiv Fables» together.
Registration.
To visit the Library, you must have a student card, pass or passport with you.
Бібліотека КПІ
01 грудня 2022 р., 16:00