14/04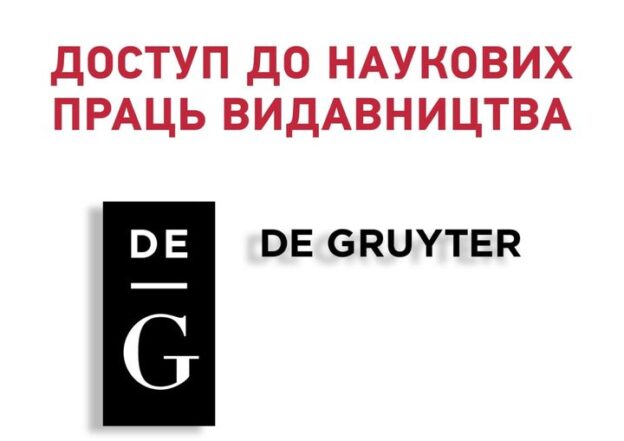 De Gruyter International Publishing, in partnership with other publishers, has opened free access to the collection, which will help to understand the prehistory of the war in Ukraine and the history of Eastern European relations.
The collection contains more than 115 e-books and 13 journals on European history, international relations, law, modern history, political science, Slavic literature, sociology. The list is available via the link.
De Gruyter also offers publications in the following series: «Imperial Encounters in Russian History», «NIU Series in Slavic, East European, and Eurasian Studies», «Russian Research Center Studies» and «Tsarist and Soviet Mennonite Studies».
Free access to selected titles of e-books and magazine articles will last until June 30, 2022.