/

/

Integrity: values ​​in daily actions" Open Dialogue on Academic Integrity:...
21/10
Home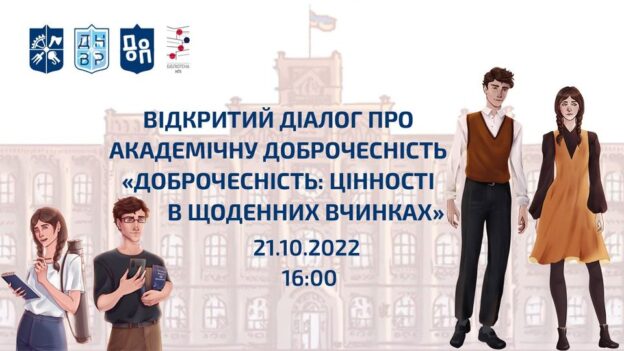 Since 2020, the topic of academic integrity began to be rapidly covered in the information space of KPI. A series of comics, which you can view using the hashtag #Комікс, an open dialogue, and a round table, were devoted to this topic.
Today, Ukraine is fighting for its future – independent, free, and European. This is our inalienable right, but also our responsibility to ourselves and the entire community. Today, we defend our achievements and hopes, our principles and values ​​every day. Academic integrity certainly belongs to such values.
On the International Day of Academic Integrity, we will talk about how it manifests itself and works in the daily life of the KPI community. The Department of Organization of the Educational Process, the Department of Educational Work, and the KPI Library invite the entire university community to join the open discussion «Integrity: values ​​in daily actions»
Бібліотека КПІ
21 жовтня 2022 р., 16:00