14/10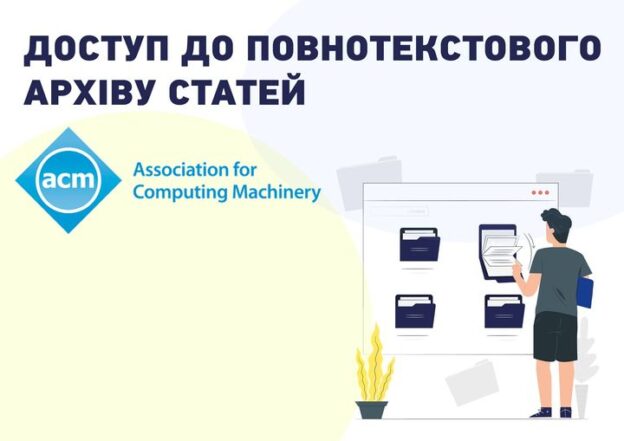 KPI named after Igor Sikorskyi received access to the full-text archive of articles published by ACM (Association for Computing Machinery) within the scope of the project of access to licensed resources of the International Foundation EIFL.
The ACM Digital Library contains publications from more than 70 journals, proceedings of 200 annual conferences, newsletters, and more. List of available ACM publishing serials.
Terms of access:
ACM Digital Library resources are available on KPI's local network

To set up remote access, you need to create an account on the platform on the university's local network.
The project also provides for the conditions for publishing articles in open access journals of the ACM publishing house for authors from countries participating in the EIFL project – they do not pay article processing fees (APC) when published in open access in one of more than 70 ACM journals and conference proceedings.