/

/

The evolution of the XX century music: jazz
18/11
Home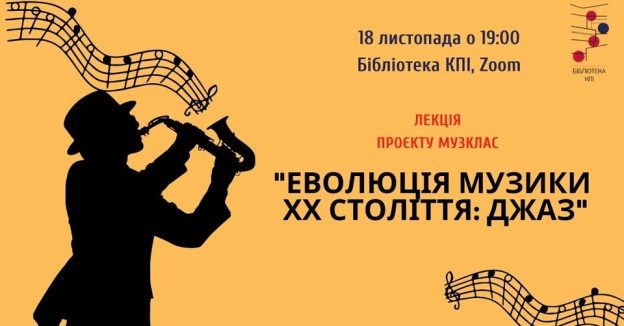 MuzClass begins a new cycle: «The evolution of the XX century music». We will learn the main milestones of the musical culture of XX century.
And first of all, this is the era of the highest efflorescence of the jazz culture. Its history is dynamic, unusual and full of wonderful events that influenced the world music process. It is jazz, unique style of music, that we will talk about.
Join us and enjoy a special feeling of musical freedom… freedom to be yourself.
See you on the 18 of November at 19:00 on the Zoom platform, you need to register for participation.
Link to the conference in Zoom will be sent to your e-mail on the day of the event!
Бібліотека КПІ
18 листопада 2021 р., 19:00