/

/

Fantastic Course. 3.0 Why read fiction?
15/09
Home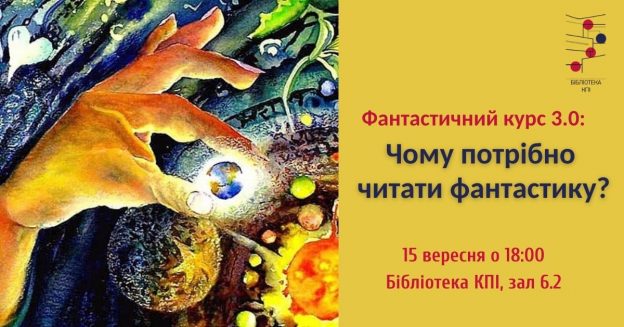 Why read fiction? To be ready for today. Whatever is unbelievable and terrible in our lives – we will not fall into a stupor, because we have already read about it. Fiction is like a vaccine for all mankind. Many things without which we cannot imagine our lives were once fantastic. We have already talked about the history of the genre, recalled the forgotten and almost forgotten authors, introduced to the classic works. 
Join us to 
Follow the development of fiction genres; 

Hear about how ideas were formed, changed and what they came up with; 

Learn about the path of literature from myth (the first and the oldest form of fiction) and the Bible – the first science fiction book, to

«

American Gods

»

by Neil Gaiman, and how the images of gods and heroes have changed during this time. 
Come to the Fantastic Course meeting with your ideas and topics for conversation. 
15th of September at 18:00 in room 6.2 of the Library 
Бібліотека КПІ
15 вересня 2021 р., 18:00