/

/

Fantastic course: comic fantasy
24/11
Home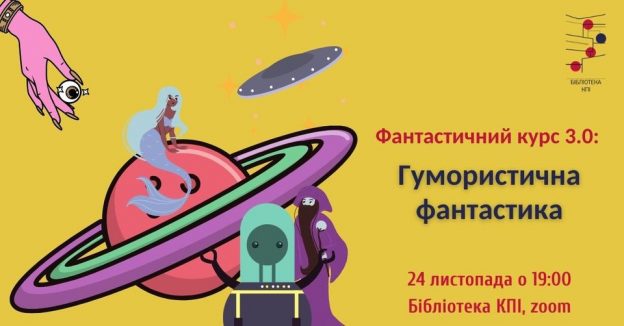 Days are short and cold, evening is long and dark, and you want something entertaining and interesting.
For instance, to talk about Terry Pratchett's «Discworld». Books of this author should be taken as medicine in case of bad mood.
Or you can talk about the fairy-tale for the junior researchers «Monday Begins on Saturday» by Strugatski brothers. Or about mutant beauty of the Hogbens of Henry Kuttner.
And, maybe, we could discuss «The Hitchhiker's Guide to the Galaxy» by Douglas Adams. Or settle on the «Cosmobiodummies» and «Cosmopsydummies» and other dummies by Olha Hromyko.
Which funny sci-fi books you want to talk about?
Course lecturers are Ievgeniia Breznytska and Irina Filonenko.
Lets meet on the 24th of November at 19:00 in Zoom.
Бібліотека КПІ
24 листопада 2021., 19:00