/

/

«Features in SciVal from different perspectives. How to use...
14/04
Home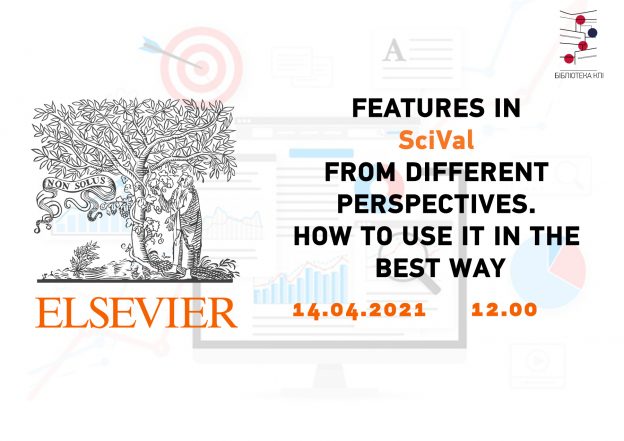 KPI Library invites science and education managers,  deputy deans for scientific work, heads of departments, as well as all interested researchers of Igor Sikorsky KPI on the 14th of April at 12:00 to join the scientific and practical seminar «Features in SciVal from different perspectives. How to use it in the best way».
SciVal is an instrument for analyzing the data contained in the Scopus database, which allows you to visualize the achievements of research institutions, compare them with other institutions, evaluate potential colleagues and partners, as well as analyze trends in world science.
During the training you will see what you can use the available indexes for and that anyone can complete even complicated analysis in a few minutes.
Key aspects:
how to increase your opportunities from the perspective of researcher and from the perspective of institution;

Scopus and Sci-Val: the synergy of opportunities;
classification, research directions and trends.
Speakers: Bartłomiej Więckowski , Krzysztof Szymanski, Elsevier information resource consultants.
Participation is free of charge.
Pre-registration is via the link.
Бібліотека КПІ
14 квітня 2021 р., 12:00