11/06
Home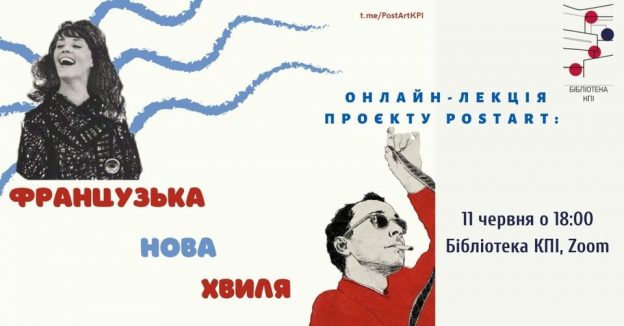 Improvisation, crazy gluing together and Belmondo with a blue face… All this and more – at the next meeting of the art project PostArt We are announcing a new lecture on the revolutionary «New Wave» in French cinema. 
«New Wave» is a turning point of the 60's, which brought the cinema out of stagnation. Young directors Jean-Luc Godard, Francois Truffaut, Claude Chabrol, Alain Rene, Louis Mal proposed a new syntax of cinematic language, taking to the streets with small cameras and placing screen events in a noisy urban environment.
 In the lecture we will touch on the following issues: 
Who inspired the «new wave»? 

Why is the «new wave» revolutionary? 

Who belonged to the «new wave»?

What tapes are worth watching? 
The meeting will take place on June 11 at 18:00. Registration via the link. 
Бібліотека КПІ
11 червня 2021 р., 18:00