/

/

French speaking club with a native speaker
06/12
Home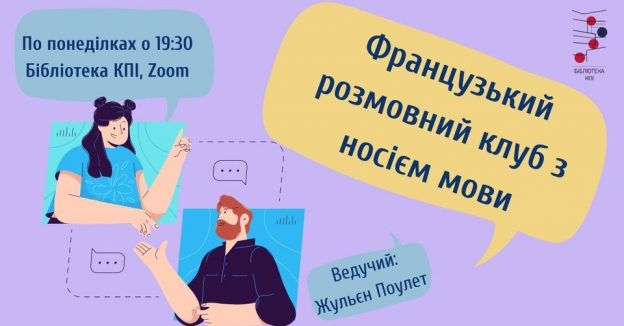 Voulez-vous parler français?
If so, join conversational meetings with a native speaker.
This is a great opportunity to improve your French level in a pleasant conversation.
Before the meeting, please prepare a few sentences on the topic you want to talk about
Recommended for those with B1 and above!
We meet every Monday at 19:30
The link to the Zoom conference will be emailed on the day of the event.
Бібліотека КПІ
06 грудня 2021 р., 19:30