27/08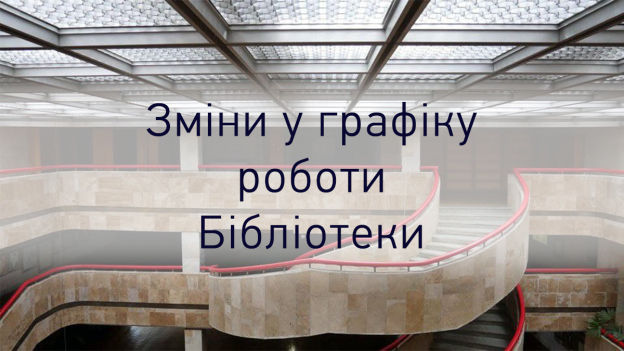 On the 1 September Library working schedule changes.
Reading halls and Book checkout point work:
Mon.-Fri. 9:00-19:00
Sat. 9:00-17:30
Sun. Holiday.
Students' space Belka (room 4, 3rd floor):
Mon.-Fri. 10:00-22:00
Sat. 12:00-22:00
Sun. Holidays.
Halls are opened till 22:00
We remind you that in the situation of adaptive quarantine we need to follow the rules:
Enter the Library only in protective facemasks;

Keep the distance (1.5-2 meters);

Users, who have the signs of respiratory diseases are not served.