12/08
Home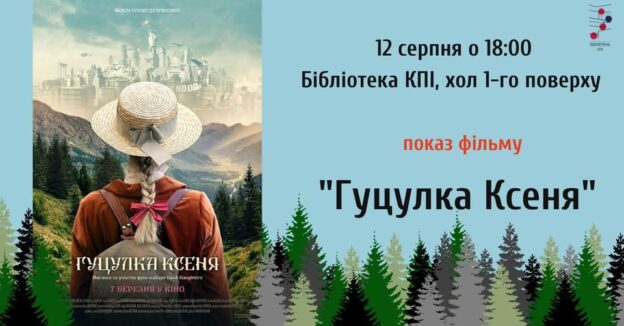 The KPI Library invites you to the screening of the film «Hutsulka Ksenia».
Year: 2019
Genre: comedy, romance, musical
Director: Olena Demyanenko
The film is based on the operetta by Yaroslav Barnych According to the plot, Yaro, the son of an emigrant family, comes to Vorokhta. The millionaire father set him a condition that in order to inherit the money, the guy must marry a Ukrainian girl. So Yaro goes in search of his happiness.
The event is free.
To visit the Library, you must have a student card, pass or passport with you.
We are waiting for you!
Бібліотека КПІ
12 серпня 2022 р., 18:00