/

/

XXII All-Ukrainian dictation of national unity
09/11
Home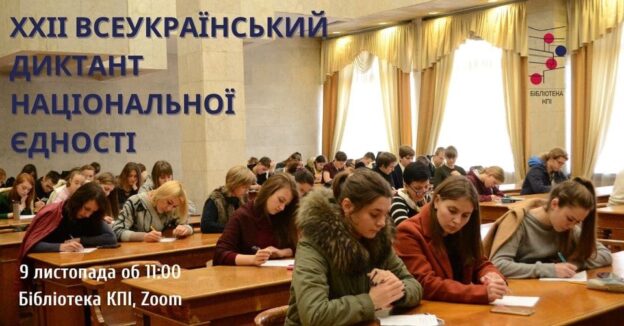 On November 9, at 11:00 Kyiv time, we write the XXII All-Ukrainian dictation of national unity.
This year, on the Day of Ukrainian writing and language, dictation will be a meeting place for Ukrainians scattered all over the world.
We invite students, teachers, employees of KPI named after Igor Sikorskyi and all those willing to traditionally write a dictation with the KPI Library.
The author of the text is the Ukrainian writer and director, member of the Ukrainian PEN Iryna Tsylyk, and it will be read by the People's Artist, Hero of Ukraine Ada Rogovtseva.
More details about dictation can be found at the link.
Бібліотека КПІ
09 листопада 2022 р., 11:00