/

/

EEE Authorship and Open Access Symposium: Best Practices to Get...
21/04
Home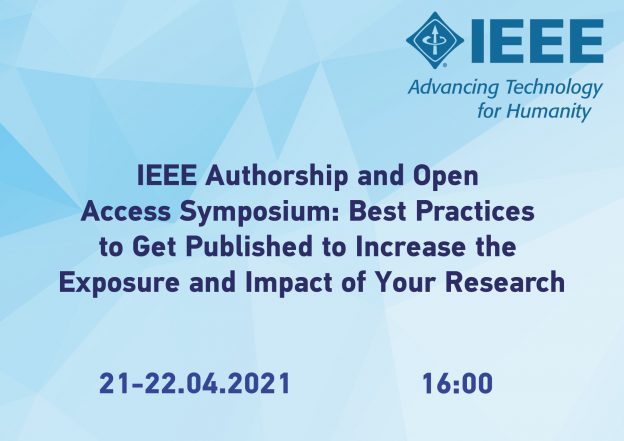 We invite you on the 21 and 22 April at 16:00 to the seminar «IEEE Authorship and Open Access Symposium: Best Practices to Get Published to Increase the Exposure and Impact of Your Research» by the international organization of engineers  in the field of electrical engineering, radio electronics and radio electronics industry  IEEE (Institute of Electrical and Electronics Engineers).
Seminar language: English.
Speakers: leading experts of IEEE.
Key aspects of the webinar:
How to increase the visibility and influence of your research;

Advices and best practices for the author to raise chances for publication;

Accents that editors and reviewers pay attention to in the submitted materials;

Popular reasons of article publication rejections;

Choosing the right edition for your research;

Reasons to apply with your article to the open access journal;

Variants of open access, available in IEEE for the authors and institutions;

Research strategies using digital library IEEE Xplore;

Instruments for authors, available in IEEE, for promotion of open science.
In the end of event there will be Questions & Answers session.
Please read detailed information and register via the link.
Бібліотека КПІ
21 - 22 квітня 2021 р., 16:00