/

/

Information literacy in English-language media: workshop
06/09
Home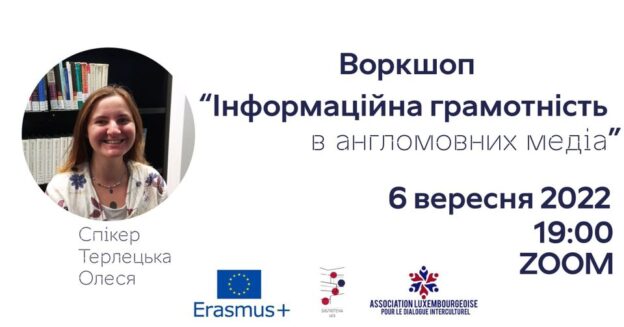 We invite you to the workshop «Information literacy in English-language media».
During the workshop, we will discuss the main components of information literacy:
how and why do we get into the information bubble and how to get out of it?
how do we develop critical thinking by asking questions?
what tools are there that can help us verify information/news?
Our speaker: Olesia Terletska – master's student at Vytautas Magnus University, GWARA Media volunteer, participant of the international project «Find a Fake»from Erasmus+
WARNING! To participate in the event, you must have a level of English B1 or higher
Registration via the link.
A link to the Zoom conference will be sent to your email on the day of the event!
Бібліотека КПІ
06 вересня 2022 р., 19:00