/

/

Historical studies «On the history of engineering education»
09/06
Home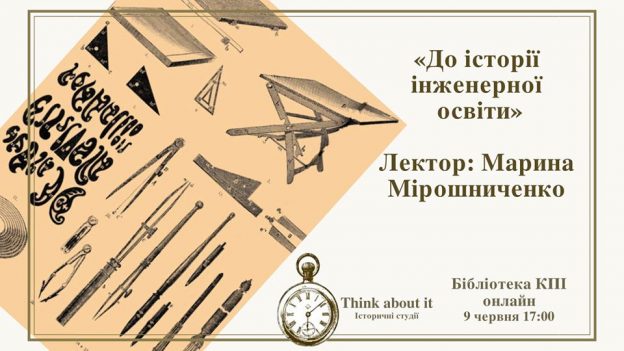 «On the history of engineering education» is the theme of the next lecture of the historical cycle Think about it.
It will be interesting to think together about:
history of engineering in higher education in different countries around the world;
factors that influenced the development of engineering profession;
distance that divides in time first engineering constructions and inventions from the appearance of first special engineering schools;
phenomenal composition of the mind of the legendary and prominent engineers of the past.
All that and some more we will discuss during the online meeting on Tuesday, 9 of June, at 17:00.
Maryna Miroshnychenko, the foundator of educational project «Historical studies», the head of the rare and valuable books department of KPI Library will be the speaker.
Conference identifier: 895 6360 1028
Password: Lib20
Lecture will definitely be useful for the experienced engineers as well as for those who only plan to enter the engineering faculty. And also to the historians, local historians, experts in higher education.
Come and visit this travel in time with special atmosphere.
Zoom-conference
09 червня 2020 р., 17:00