/

/

Canarian islands. Why Tenerife is cool?
21/05
Home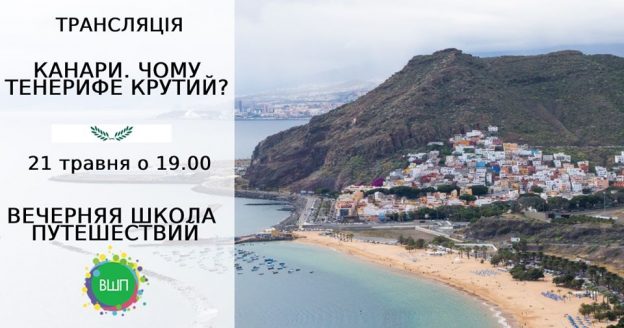 You want all together and in one vacation? You desire to understand what in traveling attracts you the most? You want receive maximum impressions for the money you spend? Then you should go to Tenerife!
That island is a pearl not only out of Canarian islands, but out of all the islands of Atlantics. Tenerife is very hospitable and has attractions for everyone: sunny beaches and warm ocean, gastronomic specialties of Mediterranean cuisine, fresh fruits, surfing, paragliding, night life, picturesque landscapes, mountains, tracking, ancient forests.
That is Tenerife where highly rated Hollywood movies are shot. Here you can ride rapid and quite dangerous serpentinous descents. Want to walk over the clouds? You are welcome! And those are not the all the advantages of the island.
A trip to Tenerife was spontaneous idea of Dmytro Karpov, and in result that travel became one of the best in life. That experience Dmytro will gladly share at the online-meeting that will take place on 21 May at 19:00. We will see the most beautiful locations, how and when to get them, preparation, aspects of organization, personal recommendations, and stories and fuck-ups that happened at the island.
You can register via Messenger.
Or with the website of Evening school of traveling.
Online-meeting
21 травня 2020 р., 19:00