/

/

A few thousand years ago BARK
08/04
Home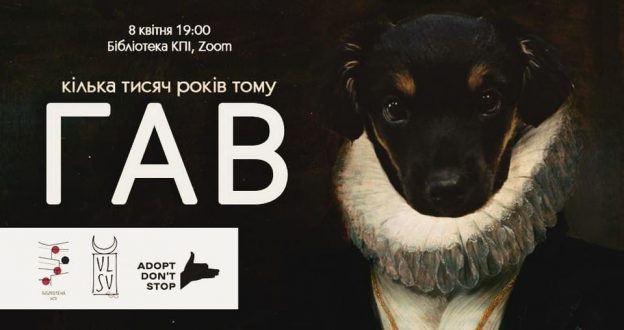 Friends, here is a sequel! In February we had an astounding success with fluffy online-lecture «Cats in art».
On your multiple requests, a shaggy lecture about doggies is in turn! 
Without complicated dates, strange terminology and strict expert on the other side of the screen. This time there will not be such dramatic events, but there will be an interesting story about the most devoted friends of human.
About those for whom we wake up at the crack of the dawn (even when it is raining) and go together to see sunrise. About those who is so long with us that it seems as though we came to Earth together. About those who leaves their slobbery hugs in our heart forever.
On the meeting we:
will try to find out when the human became a dog's friend;

will learn why the dogs were infinitely loved, but at the same time threatened by them;
will have a look at the enormous amount of doggies pictures of different breed and statuses;
will talk also about the relatives of dogs: sneaky foxes and daring wolves.
Tanya Shyliuk will be online again, she is a designer, history of arts teacher, a volunteer of the charitable fund 'Adopt Don't Stop'.
You should register to participate.
So on Thursday, 8 April at 19:00 put behind you cozy pillows, something tasty and your friends with tails and let's talk about doggies!
Бібліотека КПІ
08 квітня 2021 р., 19:00