/

/

Climate movement. Fridays For Future: a meeting with Igor Sumlyenny
13/02
Home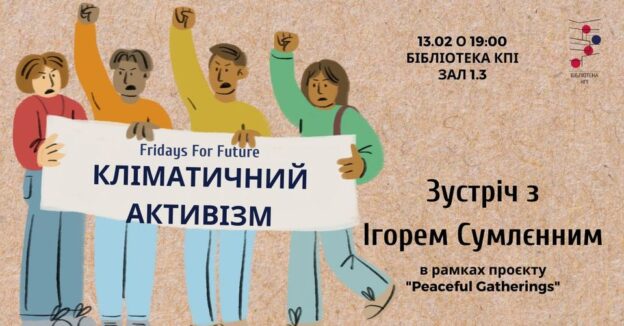 Meeting within the «Peaceful Gatherings» project today at 19:00.
The global climate crisis continues to grow and threatens our future.
During the lecture with Ihor Sumlyenny, an activist of the worldwide climate movement Fridays For Future, and regional coordinator of climate strikes of the FFF movement in Ukraine, we will learn what to do about it and how the climate movement helps to fight against the Russian occupiers at a meeting with.
Registration via the link.
To visit the Library, you must have a student card, pass, or passport with you.
Бібліотека КПІ
13 лютого 2023 р., 19:00