/

/

Books about tea: a lecture of the Tea Club
17/11
Home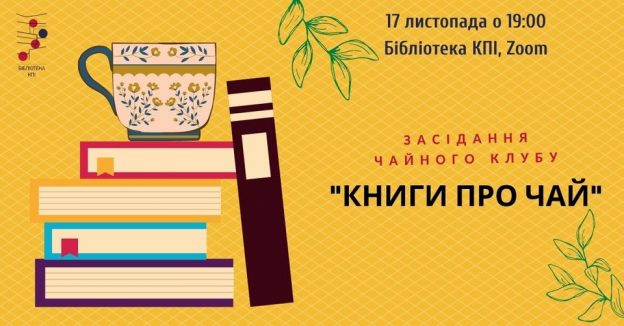 Tea Club continues its meetings! 
We would like to inform you that the next meeting of the Tea Club will be held on the 17th of November. The topic will be books about tea. 
The oldest «tea» book is the treatise «Tea Canon» by Chinese scientist and writer Lu Yu, written in the VIII century.
And today there are a lot of books about tea ceremonies, its history in different countries, tea eqiupage and varieties of tea…
So let's talk! We invite future guests of the club to recall what books they know about the 'tea' topic. Make a cup of fragrant tea and join the conversation!
We start, as usual, at 19:00 on the Zoom platform.
All the participants have to register.
Link to the Zoom conference will be sent to your e-mail on the day of the event!
Бібліотека КПІ
17 листопада 2021 р., 19:00