27/09
Home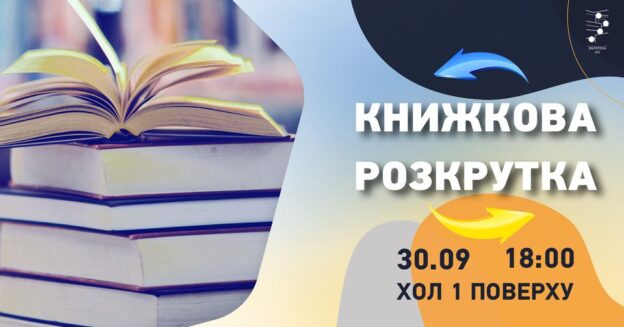 The All-Ukrainian Day of Libraries is a good opportunity to hold a meeting in the walls of the KPI Library and «spin up».
It's difficult for all of us. Bad news, problems, losses, worries – twist us into a spring that does not allow us to live. In order to overcome it, the necessary internal forces must be developed. Let's do it together! And books are a great anti-stress.
Join good company and tell us which books help you feel better. Share your emotions and receive positivity in return.
Recommendations from the last meeting can be viewed at the link.
Registration.
To visit the Library, you must have a student card, pass or passport with you.
Бібліотека КПІ
30 вересня 2022 р., 18:00