12/01
Home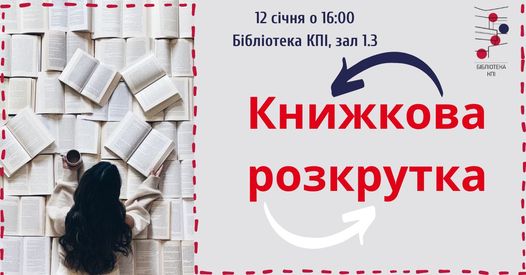 Have you already made a reading plan for 2023? We invite you to the «Unwinding with a book», where we will, as usual, share our impressions of what we have read and, perhaps, revise our lists.
Worries,  problems and bad news twist us into a spring that does not allow us to live. In order to overcome it, we have to unwind. Let's do it together! And books are a great anti-stress.
Join the good company and tell us which books help you feel better. Share your emotions and receive positivity in return.
To visit the Library, you must have a student card, pass, or passport with you.
Бібліотека КПІ
12 січня 2023 р., 16:00