/

/

Науково-практична конференція «Стратегії розвитку бібліотек: від ідеї до втілення»
06/10
Home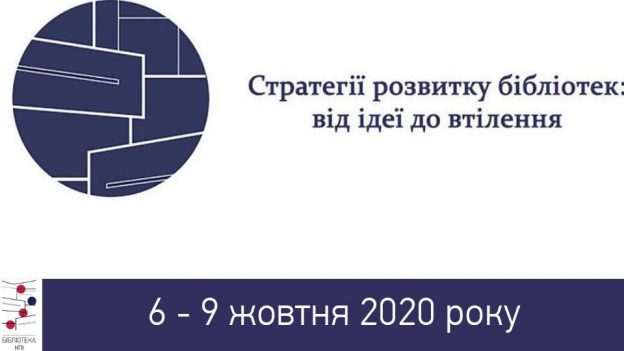 KPI Library and the Ukrainian Library Association would like to invite you to participate in The II International Scientific and Practical Conference "Strategy Development of Libraries: from Idea to Implementation" , which will be held on 2-3 April 2020 in Kyiv.
The theoretical and methodological aspects as well as the practical experience of Ukrainian and foreign libraries in strategic management will be discussed at the Conference. Focusing on the continuous management process, issues of setting up a library as a system, developing and implementing effective strategies for developing libraries in a modern, changing world will be considered.
Working languages: Ukrainian, English.
Location: Scientific and Technical Library of Igor Sikorsky Kyiv Polytechnic Institute (37-L, Peremohy av., Kyiv, 03056, Ukraine).
Target audience: managers and leading specialists of libraries, information, educational, social and cultural institutions.
Registration: until February 10, 2020.
Participation fee: 400 UAH (for ULA member/partner), 450 UAH/€15 (for non-ULA member/partner).
KPI Library
6-9 жовтня 2020 р., 09:00