/

/

Cosmic ionizing radiation and the biosphere of Earth
08/09
Home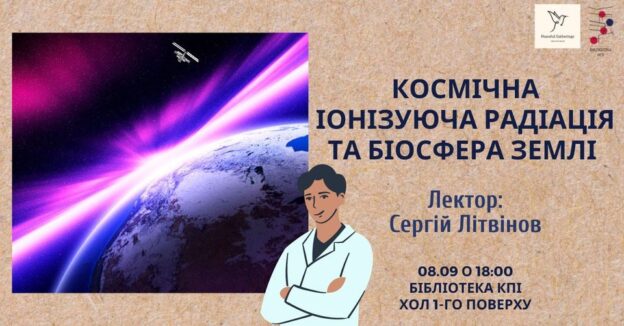 This Thursday, we invite you to a popular science lecture as part of the «Peaceful Gatherings» project. We will learn:
how did stellar «radiation» make possible the birth and development of life on our planet?
what is ionizing radiation and how does it affect living organisms?
how do distant stars affect life on Earth and cool the Earth?
could a supernova burst destroy the biosphere?
many more interesting things, and after the lecture, there will be a discussion.
The event is open. We invite everyone.
It will be scientific!
Our lecturer is Serhiy Litvinov, candidate of biological sciences, and researcher at the Department of Biophysics and Radiobiology of the Institute of Cell Biology and Genetic Engineering of the National Academy of Sciences of Ukraine.
To visit the Library, you must have a student card, pass, or passport with you. The language of the event is Ukrainian.
Бібліотека КПІ
08 вересня 2022 р., 18:00